Linda Exchange Co., Ltd.
JULY 0, 21:56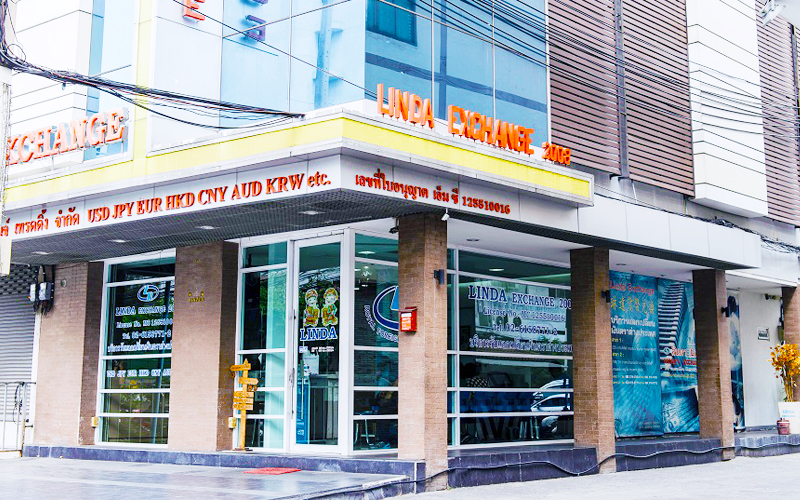 Linda Exchange Company Limited or 'Linda Money Exchange' is a certified money exchange organization under a license number 125510016. The company is one of the best well known money exchangers in Bangkok, as well as in Thailand. Throughout 40 years' experience in the industry, we have confidently run the business with trust, reliability and reasonability. On behalf of the management team, we are committed to managing the business efficiently and professionally while providing our valued customers with a great experience.
In consideration of local market strategy, we thereby would like to concentrate on Pradipat-Sapan Kwai area, thus presently operating 2 branches adjacent to Alizabeth Hotel and on Pradipat road (close to Sapankwai BTS station). In the near future, we look forward to expanding more branches throughout Bangkok and across the country to offer our customers greater access to the service.
Corporate Philosophy
"Leading foreign currency exchange through the finest service with honesty and integrity"
Vision
"We serve best currency exchange service to meet all customer requirements"
Mission
"To provide customer the best value for currency exchange rate with professional and quality service"