Indian Rupee Banknotes withdrawal 500 and 1,000 Notes (Valid from 9 November 2016)
NOVEMBER 4, 9:42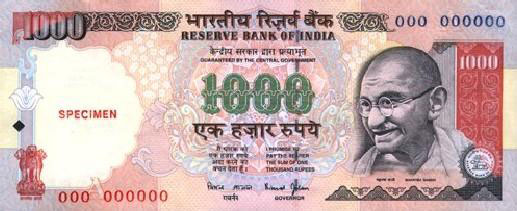 Regarding The Indian Government announces the withdrawal of 500 and 1,000 denominations of Bank Notes
Linda Exchange has no longer accepted these Indian Rupee banknotes of INR 1,000 50 and 20.
Valid from 9 November 2016
For those who hold the outdated bank notes, please exchange or deposit in Indian local banks
or post offices on or before the 30th December, 2016.
We apologise for any inconvenience caused.
For more information please go to https://rbi.org.in/Scripts/NotificationUser.aspx?Id=10684&Mode=0
or contact 02-279-4745, 02-615-8771