NORWEGIAN KRONE (NOK) Series VII banknotes withdrawal
JULY 6, 9:40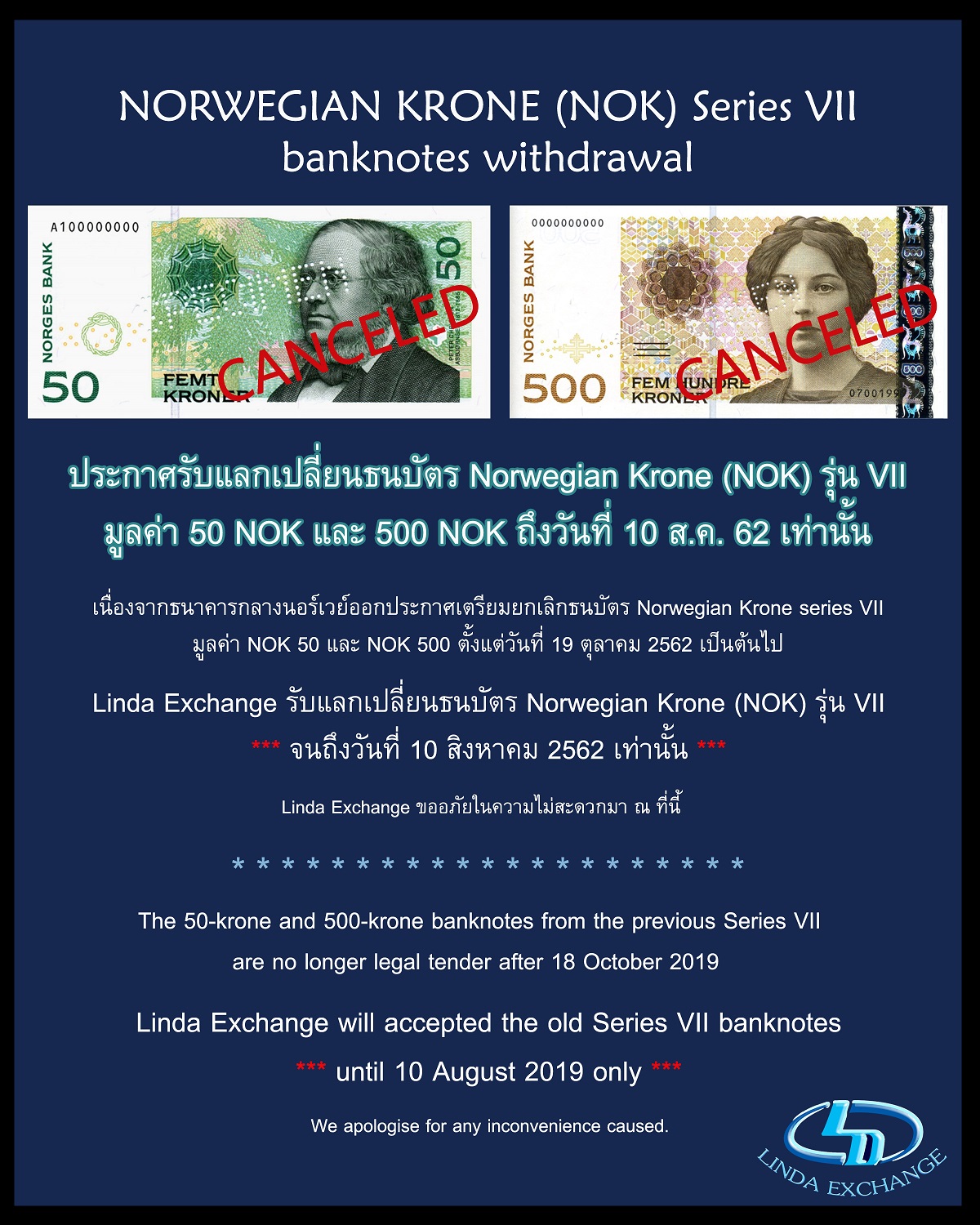 According to Norges Bank's announcement, the 50-krone and 500-krone banknotes from the previous Series VII are no longer legal tender after 18 October 2019.

Linda Exchange will accepted the old Series VII 50-krone and 500-krone banknotes until 10 August 2019 only.
You may use the old banknotes in Norway or deposit in your Norwegian bank account until 18 October 2019, and only exchange at Norges Bank (the Central Bank of Norway) afterwards.

We apologise for any inconvenience caused.

For more information, please visit https://www.norges-bank.no/contentassets/1e69622216054ea39bdfe36cd2b62f3f/not_legal_tender_after_oct_2019.png?fbclid=IwAR3QAyVLI01iC-fMZmAtPtq0vPyeKhvp8FMDPfqgoFYTE42uxJsnqZ2PC2U